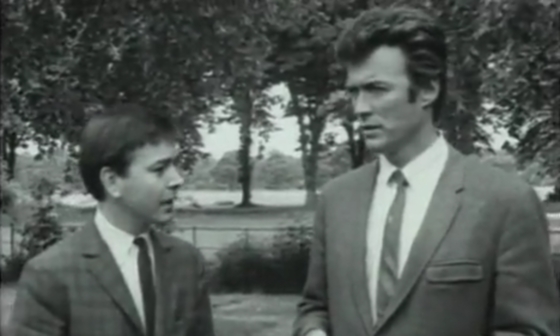 John Humphrys is now famous for grilling politicians on the Today programme on Radio 4 but back in 1967 he interviewed a young Clint Eastwood.
The actor was in the UK on a promotional tour for a Fistful of Dollars, which was then getting released at cinemas.
It is heartening to think that both of them are still going strong in their respective careers.
[Link via Cinebeats]