Robert Downey Jr is currently in London filming the new Sherlock Holmes movie, which is being directed by Guy Ritchie. 
Just Jared have posted some photos of Downey and Ritchie shooting some scenes outside of St Paul's Cathedral.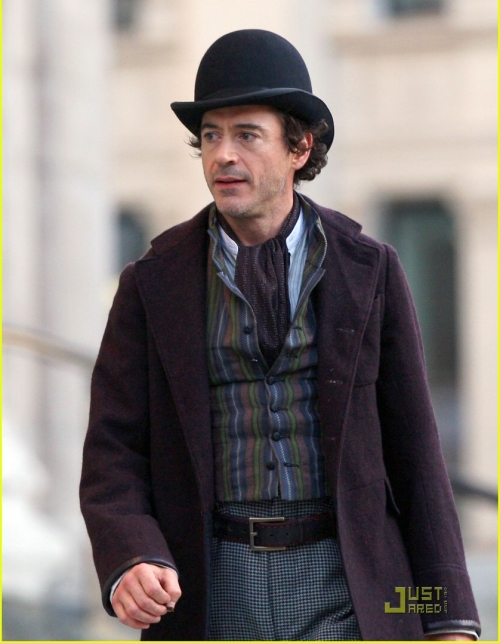 There will be three months of shooting in London, including locations such as Freemasons' Hall before moving to Liverpool.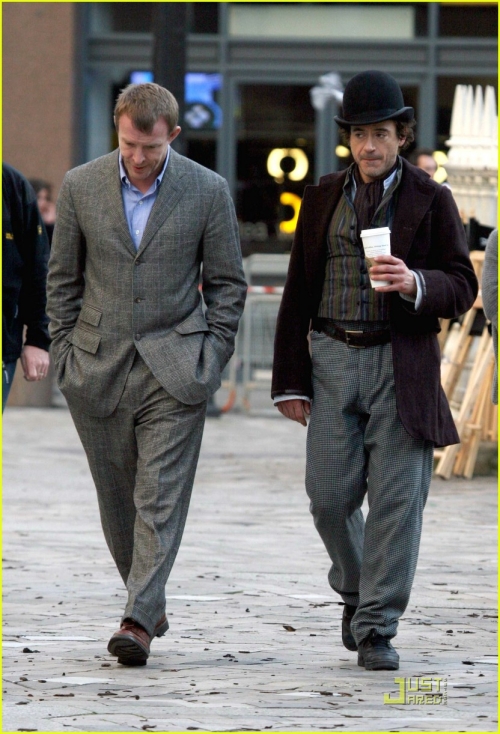 Check out some more photos at Just Jared and a black and white shot from Flickr user stryker66.
> Sherlock Holmes at the IMDb
> Robert Downey Jnr and Guy Ritchie at Wikipedia
> Find out more about Arthur Conan Doyle and the character of Sherlock Holmes at Wikipedia