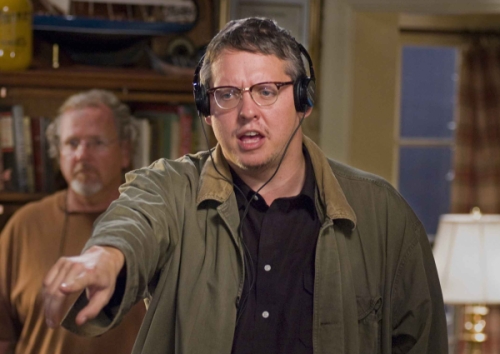 Adam McKay is the director of the new comedy Step Brothers, which stars Will Ferrell and John C Reillyas two siblings who have been living at home too long.
He has had a long career writing and directing comedy, most notably at Saturday Night Live where he made his mark alongside Will Ferrell, with whom he went to team up with on the films Anchorman (2004), Talladega Nights (2006) and now Step Brothers.
I spoke with Adam recently about the film, his time at SNL, FunnyOrDie.com (the website he started with Will which spawned hit viral videos like The Landlord and Paris Hilton's 2008 Campaign Video), the struggle to get Anchorman made (and the possibility of a sequel), how marketing affects what scripts get green-lit and how he works with his co-writer and star.
Listen to the interview here:
[audio:http://filmdetail.receptionmedia.com/Adam_McKay_on_Step_Brothers.MP3]
You can also download it as a podcast via iTunes by clicking here.
Step Brothers is out in the UK from today
> Download this as an MP3 file
> Adam Mckay at the IMDb
> Listen to our interview with Will Ferrell and John C Reilly about Step Brothers
> Official UK site for Step Brothers
> Watch the trailer at YouTube