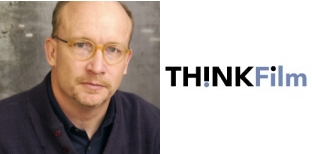 The UK DVD of Taxi to the Darkside came in the post this morning (a full review of the disc will be up soon) but my eagerness to watch it was tempered somewhat by more news about the ongoing dispute between director Alex Gibney and THINKFilm, the US distributor of the film.
Basically, Gibney is extremely upset with THINKFilm about how they handled the US release of the film, especially in the wake of it winning the Best Documentary Oscar.
IndieWIRE report:
Documentary filmmaker Alex Gibney is seeking more than $1 million in damages from ThinkFilm, distributor of his recent Oscar-winning film, "Taxi to the Dark Side."

Late last week X-Ray Productions, producers of Gibney's film, charged that ThinkFilm fradulently hid the fact that it could not properly release the film in theaters, in a complaint filed with the Independent Film & Television Alliance (IFTA), the organization agreed upon by both sides to arbitrate any dispute.

Responding to Gibney's claims and the request for arbitration, ThinkFilm president Mark Urman this weekend defended his company and its work on the film and sharply criticized Gibney.
Here is Gibney's take:
"ThinkFilm did not disclose to us that the company did not have the financial ability to properly release the picture," Gibney told indieWIRE via email this weekend, in the wake of recent reports of a financial crisis at ThinkFilm (see related indieWIRE article).

A copy of X-Ray's complaint to the IFTA, reviewed by indieWIRE, seeks $1 million in damages, payment of legal fees, a termination of its agreement with ThinkFilm, and a return of the film's distribution rights.

Charging that ThinkFilm didnt have the financial resources to properly exploit Gibney's film, the X-Ray complaint contends that ThinkFilm buried the film after its Oscar win and, "jeopardized the success of the film by failing to abide by the terms of contracts it entered into with public relations firms and advisors and failed to pay such firms for work done and expenses incurred."

The complaint charges "fraud and intentional and willful breaches of its marketing obligations under the distribution agreement."
ThinkFilm president Mark Urman has responded:
"How ironic that a man who professes to care so much about the people who worked hard on his film would then inflict such insult and injury upon the blameless and tireless THINKFilm staff," an angry Mark Urman from ThinkFilm countered to indieWIRE this weekend.

"And, how disappointing that a man who professes to be all about the cause, is now all about the money."

"For the record," Urman continued, "Even though he got everything he and his investors had coming to them, Mr. Gibney is seeking more money for himself, not for vendors who have yet to be paid. Meanwhile, THINK is completely in the red on this film."
David Poland at The Hot Blog weighs up the different sides of the showdown:
Alex can blame Think for not spending enough money promoting the film after the win. He can argue that there was a bigger theatrical life for his film and that Think blew it.

But it would be a real feat to prove actionable negligence, unless he has some specific inside info that has not yet become public.

I would assume that this whole thing is simply a play by the very, very smart Mr. Gibney to get back the rights to his Oscar winning movie from a company he is disappointed with and who he fears, reasonably, might soon sell off his property to someone else.

And I would assume that Mark Urman, who has been pushed hard by Gibney and is under enormous pressure in a community that he has been a respected and hard-working member of for a long time, is slapping back at Gibney because he has just had it.
So, what we have here is a bit of a mess and something of a distraction from what is one of the best documentaries to come out in the last few years.
The last year has been a difficult time for movies about the war on terror and documentaries in general, so it is especially saddening to see a landmark film such as this get underexposed due to audience awareness (or lack of it) and rancour over US distribution.
For anyone still in doubt about the iniquity of the Bush adminstration's policy of torture, it is a devastating and eye opening exploration of how an innocent Afghan taxi driver was murdered by US troops and the political climate that led to such an event.
It was therefore disappointing to see that last week it opened at one cinema in the UK (the ICA in London) despite huge critical acclaim and an Oscar win behind it.
However, credit to Revolver for releasing the film here in the UK and unusually the DVD is being released very soon after the theatrical window.
One of the offshoots of the current problems at THINKfilm is that the official US website for the film is down – which is a problem if you do a Google search for 'Taxi to the Dark Side'. (The 2nd result will inform you that 'this website is currently unavailable').
Thankfully the UK site for the film is alive and kicking and features information, downloads and a link to Reprieve, an organisation that provides help to people denied justice by certain governments.
People sometimes ask me about the banner at the top of this site, e.g. what is the image? Is it an ad? At the moment it is usually an image (or images) from a current film I find notable.
Despite the recent dispute over it's release, Taxi to the Darkside is not just a notable film but an essential one.
This is the trailer:
Check out this lengthy interview David Poland did with Alex Gibney a few months back in which they discuss the film and various related issues:
> Original IndieWIRE report
> Taxi to the Dark Side at the IMDb
> Listen to our recent review of Taxi to the Dark Side
> Read other reviews of the film at Metacritic
> If you are in or around London go see the film at the ICA
> Official site for the charity Reprieve
> Official UK site for Taxi to the Darkside (you can pre-order the DVD via Amazon UK)