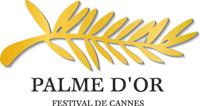 Tomorrow night this year's winner of the Palme d'Or will be announced at the Cannes Film Festival.
When the festival began in 1939 the top prize at the festival was known as the Grand Prix.
But in 1955 the Festival started to award the best film a golden palm, in tribute to the coat of arms of the City of Cannes.
Here is a list of winners since 1955:
1955 Marty (Dir. Delbert Mann)
1956 The Silent World (Dir. Jacques-Yves Cousteau and Louis Malle)
1957 Friendly Persuasion (Dir. William Wyler)
1958 The Cranes Are Flying (Dir. Mikhail Kalatozov)
1959 Black Orpheus (Dir. Marcel Camus)
1960 La dolce vita (Dir. Federico Fellini)
1961 The Long Absence (Dir. Henri Colpi) and Viridiana (Dir. Luis Buñuel)
1962 O Pagador de Promessas (Dir. Anselmo Duarte)
1963 The Leopard (Dir. Luchino Visconti)
From 1964 to 1974 the festival temporarily resumed awarding the Grand Prix, due to 'copyright problems'  with the Palm:
1964 The Umbrellas of Cherbourg (Dir. Jacques Demy)
1965 The Knack …and How to Get It (Dir. Richard Lester)
1966 A Man and a Woman (Dir. Claude Lelouch) and The Birds, the Bees and the Italians (Dir. Pietro Germi)
1967 Blow-Up (Dir. Michelangelo Antonioni)
1968 Cancelled due to events of May 1968
1969 If…. (Dir. Lindsay Anderson)
1970 MASH (Dir. Robert Altman)
1971 The Go-Between (Dir. Joseph Losey)
1972 The Working Class Goes to Heaven (Dir. Elio Petri) and The Mattei Affair (Dir. Francesco Rosi)
1973 The Hireling (Dir. Alan Bridges) and Scarecrow (Dir. Jerry Schatzberg)
1974 The Conversation (Dir. Francis Ford Coppola)
From 1975 to the present, the award switched back to the Palme we all know and love:
1975 Chronicle of the Years of Fire (Dir. Mohammed Lakhdar-Hamina)
1976 Taxi Driver (Dir. Martin Scorsese)
1977 Padre Padrone (Dir. Paolo Taviani and Vittorio Taviani)
1978 The Tree of Wooden Clogs (Dir. Ermanno Olmi)
1979 Apocalypse Now (Dir. Francis Ford Coppola) and The Tin Drum (Dir. Volker Schlöndorff)
1980 All That Jazz (Dir. Bob Fosse) and Kagemusha (Dir. Akira Kurosawa)
1981 Man of Iron (Dir. Andrzej Wajda)
1982 Missing (Dir. Costa-Gavras) and The Way (Dir. Yılmaz Güney and Şerif Gören)
1983 The Ballad of Narayama (Dir. Shohei Imamura)
1984 Paris, Texas (Dir. Wim Wenders)
1985 When Father Was Away on Business (Dir Emir Kusturica)
1986 The Mission (Dir. Roland Joffé)
1987 Under the Sun of Satan (Dir. Maurice Pialat)
1988 Pelle the Conqueror (Dir. Bille August)
1989 sex, lies, and videotape (Dir. Steven Soderbergh)
1990 Wild at Heart (Dir. David Lynch)
1991 Barton Fink (Dir. Joel and Ethan Coen)
1992 The Best Intentions (Dir. Bille August)
1993 Farewell My Concubine (Dir. Chen Kaige) and The Piano (Dir. Jane Campion)
1994 Pulp Fiction (Dir. Quentin Tarantino)
1995 Underground (Dir. Emir Kusturica)
1996 Secrets & Lies (Dir. Mike Leigh)
1997 Taste of Cherry (Dir. Abbas Kiarostami) and The Eel (Dir. Shohei Imamura)
1998 Eternity and a Day (Dir. Theo Angelopoulos)
1999 Rosetta (Dir. Luc and Jean-Pierre Dardenne)
2000 Dancer in the Dark (Dir. Lars von Trier)
2001 The Son's Room (Dir. Nanni Moretti)
2002 The Pianist (Dir. Roman Polanski)
2003 Elephant (Dir. Gus Van Sant)
2004 Fahrenheit 9/11 (Dir. Michael Moore)
2005 The Child (Dir. Luc and Jean-Pierre Dardenne)
2006 The Wind That Shakes the Barley (Dir. Ken Loach)
2007 4 Months, 3 Weeks and 2 Days (Dir. Cristian Mungiu)
2008 The Class (Entre les Murs) (Dir. Laurent Cantet)
> Official site of the Cannes Film Festival
> IMDb section for the Palme d'Or Winners