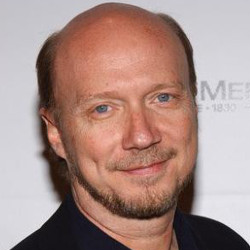 After the success of Million Dollar Baby and Crash, writer-director Paul Haggis has turned his attention to the Iraq War with his latest drama In the Valley of Elah.
Based on true events, it tells the story of a soldier named Mike Deerfield who goes missing after returning from Iraq in late 2004.
His father, Hank Deerfield (Tommy Lee Jones), is a retired war veteran who goes to a New Mexico airbase to investigate what has happened, with the help of a local detective (Charlize Theron).
Tommy Lee Jones this week receieved an Oscar nomination in the Best Actor category for his performance.
Paul spoke to me recently about what inspired the film, the box office failure of recent films about the war on terror and the WGA strike that is affecting Hollywood.
Listen to the interview here:
[audio:http://filmdetail.receptionmedia.com/Paul_Haggis_on_In_the_Valley_of_Elah.mp3]
To download this as a podcast via iTunes just click the image below:


In The Valley of Elah is out in UK cinemas on Jan 25th
> Download this interview as an MP3 file
> Paul Haggis at the IMDb
> Official website for In the Valley of Elah
> Get local showtimes for this film via Google Movies