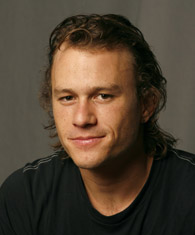 Heath Ledger has died in New York, aged 28.
The Associated Press have said:
Heath Ledger was found dead Tuesday at a downtown Manhattan residence, and police said drugs may have been a factor. He was 28.

NYPD spokesman Paul Browne said Ledger had an appointment for a massage at the Manhattan apartment believed to be his home. The housekeeper who went to let him know the masseuse had arrived found him dead at 3:26 p.m.

The Australian-born actor was nominated for an Oscar for "Brokeback Mountain," where he met his wife, actress Michelle Williams, in 2005. Ledger and Williams had lived in Brooklyn and had a daughter, Matilda, until they split up last year.

Ledger was to appear as the Joker this year in "The Dark Night," a sequel to 2005's "Batman Begins." He's had starring roles in "A Knight's Tale" and "The Patriot," and played the suicidal son of Billy Bob Thornton in "Monster's Ball."
It is always very sad to hear about any death, but when a high profile actor dies there is a particular sting about the waste of life and the career that lied ahead.
He will be seen this summer in The Dark Knight as The Joker (the film is currently in post-production) and was only recently in London filming Terry Gilliam's new movie The Imaginarium of Dr. Parnassus.
Obviously he'll be remembered for his outstanding, Oscar nominated, performance in Brokeback Mountain, and most recently for his part in the Dylan biopic I'm Not There.
I saw some of The Imaginarium of Dr. Parnassus being filmed on Blackfriars Bridge back in mid-December and posted some photos here.
The film, which was due for release in 2009, also stars Christopher Plummer and has been described as a "fantastical morality tale set in the present day".
It is the tale of a Dr Parnassus and his 'Imaginarium', a travelling show where members of the audience get an opportunity to choose between light and joy or darkness and gloom.
The screenplay was written by Gilliam and Charles McKeown who also collaborated with him on Brazil and The Adventures of Baron Munchausen.
Here are some pictures from the set that were taken recently in London and posted on Just Jared: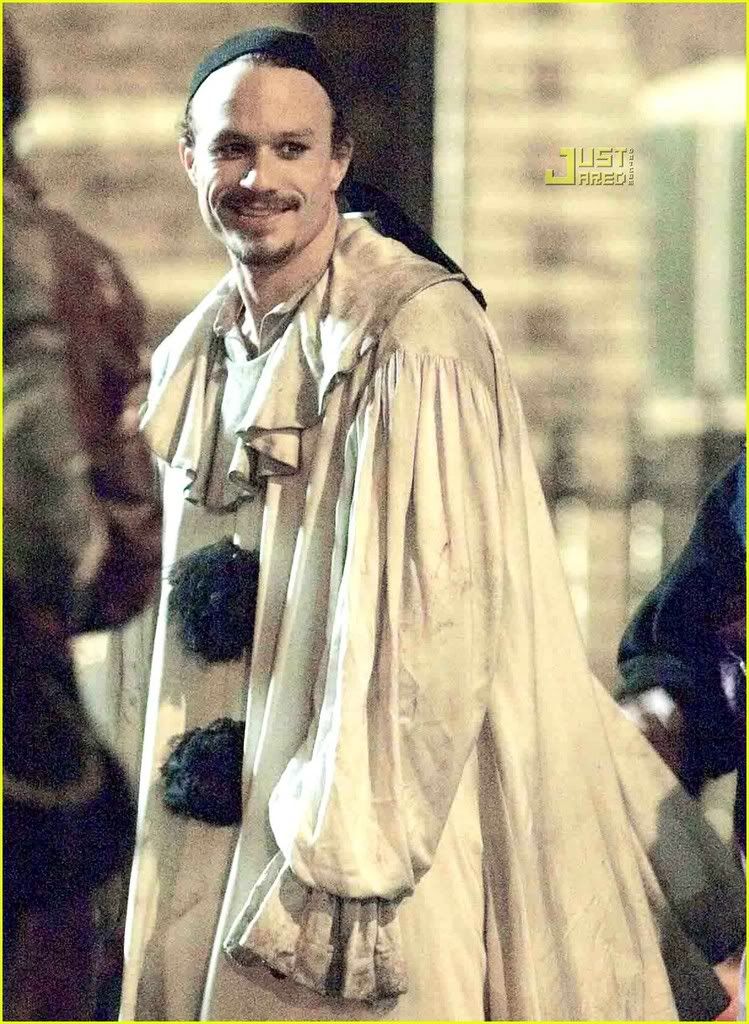 In what appears to be a sad and ironic twist, some of the photos are of Ledger's character with a noose around his neck. At the moment, reports are suggesting that Ledger's real life death was caused by some kind of overdose, although exact details are still sketchy.
Aside from the awful personal tragedy, this is also a devastating blow for the production and director Terry Gilliam, who was only recently sounding so upbeat about the project.
> BBC News report on Ledger's death
> Updates at TMZ
> NY Times with more on the story
> Various photos from The Imaginarium of Dr. Parnassus at Flickr