As with previous years this is a list of my favourite films of 2007 listed in alphabetical order.
A while ago I gave up trying to rank the best films into an descending list from 10-1 after the realisation that it was just too arbitrary and that this isn't a maths experiment, it is just a list of films I thought were great.
So here are what I considered the best of 2007: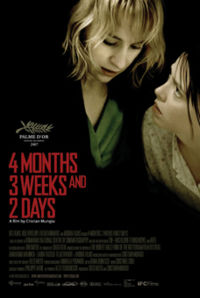 4 Months, 3 Weeks & 2 Days (Dir. Cristian Mungiu)
This Romanian drama about an abortion set in 1987 scooped the Palme D'Or at Cannes and it was a surprising but worthy winner.
Although the subject matter might put some viewers off it is a truly remarkable film from director Cristian Mungiu that deserves a wider audience than just the art house circuit.
The brilliance of the film is that it takes what appears to be a simple situation (the difficulty of abortion in a Communist Romania) and manages to wring out the intense human emotions and drama that lie below.
From the young woman who is pregnant, her loyal friend who helps her and the abortionist who performs the operation, all are complicit in a highly dangerous situation.
What elevates it above many contemporary dramas is the excellent lead performances from Anna-Maria Marinca and Laura Vasiliu, the terrific cinematography by Oleg Mutu and the clever use of long takes that draws us deeper into the characters lives.
Although it is only his second film, director Mungiu has scored a major achievement.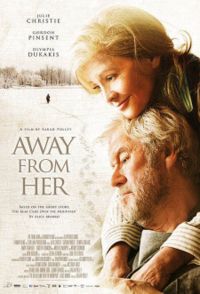 Away From Her (Dir. Sarah Polley)
This is another film that may put some people off if you read a short synopsis – it is a film about an elderly married couple dealing with the onset of Alzheimer's.
But in the hands of first time director Sarah Polley, it became a deeply affecting film about the complex struggles of getting old.
It owes a lot of its power to the two stellar performances from Julie Christie and Gordon Pinsent, who managed to convey a great depth of emotion.
Added to that, it was a rare pleasure to see older characters portrayed without any of the clichés rife that riddle so many mainstream films.
Polley – who also wrote the screenplay based on an Alice Munro short story – skilfully manages to avoid the cheap sentimentality that can plague stories like this and her low key approach was as refreshing, combining intelligence and emotion in equal measure.
The score by Jonathan Goldsmith also added another rich layer to the film.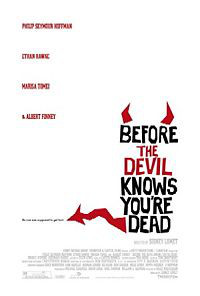 Before the Devil Knows You're Dead (Dir. Sidney Lumet)
Veteran director Sidney Lumet managed to roll back the years with this dark crime drama set in New York.
Philip Seymour Hoffman was superb as an overextended broker, who lures his younger brother (Ethan Hawke) into a small robbery that spins wildly out of control.
The strength of the film was down in no small part to the excellent cast (which also featured Marisa Tomei and Albert Finney.
Kelly Masterton's script was clever in how it managed to show the devastating ripple effect of a crime gone wrong and the non-linear narrative heightened the tensions and emotions at the heart of the story.
Whilst it wasn't quite as good as some of Lumet's best work the tension superbly tweaked throughout the film.
Notable on a technical level for being shot on hi-def digital cameras, it was also a powerful morality tale that showed the squalid futility that lurks beneath many crimes.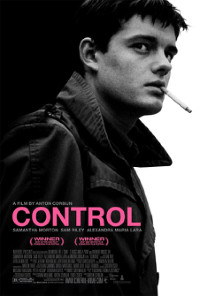 Control (Dir. Anton Corbijn)
Films about bands can fall prey to the ghost of Spinal Tap but this study of Ian Curtis and Joy Division was a brilliantly original take on the band.
Anton Corbijn's background as a photographer showed as shot the film stark but dazzling black and white.
He also used his experiences from working with the band to make the film more nuanced and emotionally involving than an outsider might have done.
The performances from Samantha Morton, Toby Kebbell, Joe Anderson, Craig Parkinson and Ben Naylor were uniformly excellent with Sam Riley outstanding in the difficult role of Ian Curtis.
The use of music, especially the non-Joy Division tracks from the likes of Kraftwerk and David Bowie was also highly effective.
The use of locations such as Macclesfield was also captivating and Corbijn somehow transformed the bleak setting and tragic story into a musical biopic of rare beauty.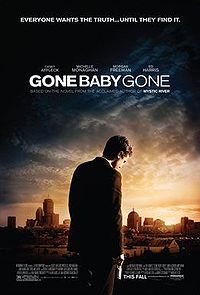 Gone Baby Gone (Dir. Ben Affleck) 
The directorial debut of Ben Affleck was a highly accomplished adaptation of Dennis Lehane's novel about the investigation into the disappearance of a young girl in Boston.
The film's UK release was postponed due to the (entirely coincidental) similarities with the Madeleine McCann case and despite critical acclaim and some award nominations it probably didn't get the recognition or box office it deserved.
Affleck demonstrated considerable skill as director but also as a screenwriter, with the intelligent script he co-wrote Aaron Stockard. He also cast a slew of fine actors (Ed Harris, Morgan Freeman, Amy Madigan) in key supporting roles but was brave enough to entrust the two key roles to younger actors with their careers now firmly on the rise.
Amy Ryan deservedly received an Oscar nomination as the mother of the missing girl, whilst Casey Affleck is highly assured in the lead role as the investigator hired to assist the police in the case.
The technical contributions are all excellent with the cinematography of John Toll and music by Harry Gregson-Williams being particular stand outs.  
Perhaps what is most impressive about the film is the way Affleck has refused to romanticise his hometown – he doesn't flinch from showing the dark complexities of a modern American city, a place where morals and motivations can get easily blurred.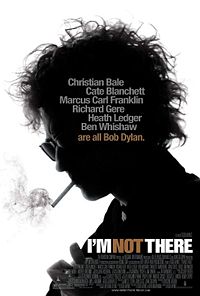 I'm Not There (Dir. Todd Haynes)
Writer-director Todd Haynes had a highly original and daring approach to the life and music of Bob Dylan.
Instead of hiring an actor to play the rock legend, he got six actors (Marcus Carl Franklin, Ben Whishaw, Heath Ledger, Christian Bale, Richard Gere, and Cate Blanchett) to all play different 'versions' that represent different parts of his life and career.
Although such a concept could have been a mess, it actually proved to be a highly effective way of exploring the enigma of the singer-songwriter.
Not only was it filled with musical and film references for Dylan aficionados but it was also edited and paced with incredible verve and panache.
Although it runs over two hours, most of that flies by as the film criss crosses through the various Dylans with gleeful abandon. Perhaps most impressively, Haynes somehow got Dylan to agree to licence his music.
A true original, it was a fitting antidote to the safe sterility of the the studio sequels which came out this year.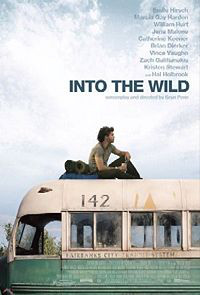 Into the Wild (Dir. Sean Penn)
Sean Penn has long been one of the most gifted actors of his generation but his considerable skills as a director were on display with this adaptation of Jon Krakauer's 1996 book.
It was about the cross country adventures of Christopher McCandless, a young man who wandered the US in the early 90s in search of greater meaning to his life despite coming from a privileged, if troubled, background.
What really set this film apart was its stunning use of the American landscape, be it the fields of Dakota, to the deserts of Arizona or the wilds of Alaska.
All were beautifully shot by cinematographer Eric Gautier and formed an essential part of both the plot and atmosphere of the film.
Emile Hirsh was very impressive in the lead role and there were some excellent supporting performances too from the likes of Catherine Keener and Hal Holbrook.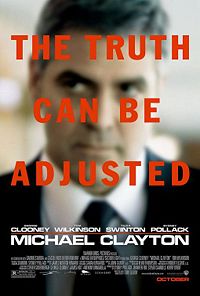 Michael Clayton (Dir. Tony Gilroy)
This smart and intelligent legal drama was a throwback to the tradition of 70s thrillers like The Parallax View and Klute.
George Clooney starred as a fixer in a New York law firm who has to deal with one of the senior partners (Tom Wilkinson) who has cracked under the strain of a multi-billion dollar settlement involving a large corporation.
Writer-director Tony Gilroy manages to skilfully juggle a lot of different elements here: it was smart, absorbing and thanks to Robert Elswit's cinematography effectively evokes the paranoia and darkness that lurks beneath the world of corporate America.
George Clooney deserves a lot of credit for using his star power to help make films like this.
Although he earns big bucks with the Ocean's franchise he has used that clout to make films like Good Night and Good Luck, Syriana, The Good German and now this.
It was also notable for a raft of superb performances from Wilkinson, Tilda Swinton and Sydney Pollack.
Credit must also go to James Newton Howard for his unusual but highly effective score.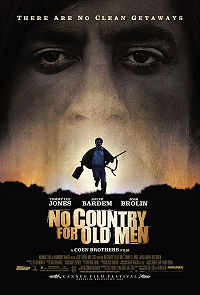 No Country for Old Men (Dir. Joel Coen)
This is the critical darling of the year and it is worthy of all the plaudits. Not only is it one of the best films of the decade, it is perhaps the Coen Brothers finest hour.
Adapted from Cormac McCarthy's 2005 novel about a Texan antelope hunter who stumbles across a suitcase of drug money, it was a riveting and brilliantly observed tale of crime full of drama and a sense of unease about the world.
It contains some of the year's finest performances with Josh Brolin, Tommy Lee Jones and Kelly McDonald doing fantastic work, but is only fair to single out Javier Bardem for special praise.
As the ruthless hitman Shigur, he gives one of the creepiest performances in recent memory and has already sealed his place in the pantheon of great screen villains.
Roger Deakins' cinematography captured the landscape of West Texas and Mexico with a wondefully poetic eye.
A truly magnificent film.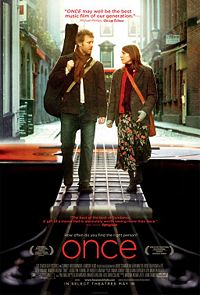 Once (Dir. John Carney)
This surprise sleeper hit wore its low-budget on its sleeve and showed that a simple love story and acoustic guitars can go a long way in a box office landscape dominated by CGI and big stars.
Director John Carney cast two musicians (Glen Hansard and Marketa Irglova) in the lead roles and both gave beautifully unaffected performances as mismatched soul mates united by their love of music.
Refreshingly for a film set in Dublin, it reflected the modern face of the city rather than the twee version that too often crops up in Hollywood films.
But at it's heart the charms of Once were very simple.
Imagine Brief Encounter mixed with The Commitments along with some terrific songs woven into the film (notably 'Falling Slowly') and you'll get some idea of why this delighted so many viewers.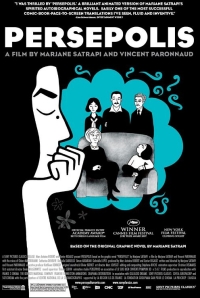 Persepolis (Dir. Marjane Satrapi and Vincent Paronnaud)
Writer and director Marjane Satrapi (along with co-director Vincent Paronnaud) adapted her own graphic novel about growing up during the Iranian Revolution in 1979.
Using a striking animated style, it explores her journey living in a theocratic society until she emigrates at the age of 21.
The voice actors in the original French version included Chiara Mastroianni, Catherine Deneuve, Danielle Darrieux and Simon Abkarian and the English version saw Mastroianni and Deneuve reprise their roles alongside Sean Penn, Iggy Pop and Gena Rowlands.
Although the mix of animatio, history and politics might seem at first glance an uneasy one, it is handled with a great deal of intelligence, heart and humour.
A moving and insightful film, it deservedly won the Jury Prize at Cannes last year and was nominated for Best Animated Film at the Oscars.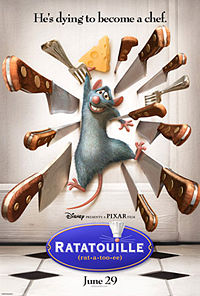 Ratatouille (Dir. Brad Bird)
The animated movie of the year was another classic from Pixar.
The story of a rat who becomes the unlikely hero of Paris restaurant owed much to Cyrano de Bergerac but it was notable for matching some witty writing with some marvellous animation.
Brad Bird was in charge of The Incredibles, which Pixar's first film to feature lead characters in human form.
Here his team of animators managed to blend a rats and chefs together with a wonderful eye for the details of a kitchen.
But aside from the gorgeous visuals, the script managed to balance a sophisticated wit with some genuinely touching emotions.
The voice work all-round was good with Patton Oswalt, Ian Holm, Janeane Garofalo and Lou Romano but Peter O'Toole stood out in a supporting role as a stern food critic who the restaurant are desperate to impress.
Watch out too for the excellent short about alien abduction that accompanied the film called 'Taken'.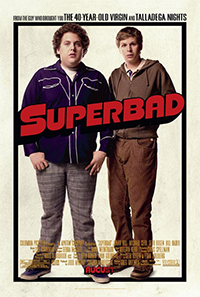 Superbad (Dir. Greg Mottola)
Judd Apatow has risen to the top rank of Hollywood comedy in the last couple of years with a hand in hits like The 40 Year Old Virgin, Talledega Nights and Knocked Up.
But for me this film, which he produced and was co-written by his acting protégé Seth Rogen, is the pick of the bunch.
In terms of pure laughs, it remains the funniest film I saw this year.
It was the tale of three geeky teenagers (Jonah Hill, Michael Cera and Christopher Mintz-Plasse) over the course of one night as they struggle to buy booze on the way to the party.
The three leads fitted their roles perfectly and were given some brilliant dialogue and situations (one my favourites involved one of them being forced to sing at a party).
For years people have over praised comedies like American Pie and There's Something About Mary, but this left them trailing in its wake.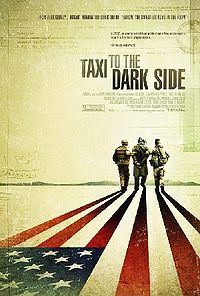 Taxi to the Dark Side (Dir. Alex Gibney)
This documentary explores the story of an innocent Afghan taxi driver named Dilawar who was beaten to death by American soldiers in 2002 while being held at Bagram Air Base. 
Director Alex Gibney had previously explored subjects such as Henry Kissinger and Enron with a probing eye and here he rigourously examined America's policy on torture and interrogation during the current war on terror.
It examines in clinical detail the events surrounding Dilawar's death, featuring interviews with the troops who caused it and contributions from many figures involved in the story.
The film is meticulous in examining the evidence and explores how the court-martialed soldiers involved were acting upon ambiguous policies that tacitly encouraged torture. It also makes the connection between the detention tactics used at Bagram and those at Abu Ghraib.
Gibney interviewed a highly impressive array of contributors including: Carlotta Gall and Tim Golden (the New York Times journalists who helped uncover the story); Alberto J Mora (retired General Counsel of the U.S. Navy); Lawrence Wilkerson (former chief of staff to Colin Powell); Jack Cloonan (former FBI special agent) and Clive Stafford Smith (a lawyer who respresents detainees at Guantanamo Bay).

Back in February it deservedly won the Oscar for Best Documentary Feature and is one of the most important films to be released in the last five years, painting a devastating picture of the moral cesspit into which the Bush adminstration has sunk in prosecuting their foreign policy.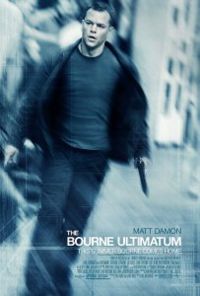 The Bourne Ultimatum (Dir. Paul Greengrass)
There is no doubt about the best mainstream film of the year and it was the third part of the Bourne series.
This film series is rare in that the first one (The Bourne Identity in 2002) started off with a lot of production problems and became a hit against the odds.
When Paul Greengrass took the reins in 2004 with The Bourne Supremacy he injected an urgency and political dimension to the franchise that was refreshing as it was riveting.
With this one, he made all the other summer 'three-quels' (such as Pirates 3 and Spider-Man 3) seem dull by comparison.
The location shoots in London and Morocco were dazzling and Matt Damon, Joan Allen and David Strathairn all showed that decent acting can fit quite nicely into a big budget film.
We should be thankful that a thriller as intelligent and quietly subversive as this could become such a huge hit funded by a major studio.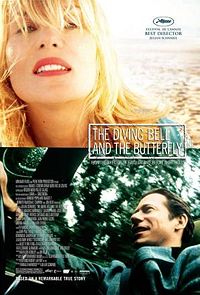 The Diving Bell and the Butterfly (Dir. Julian Schnabel)
Few films this year were as moving and well crafted as this adaptation of Jean Michel Bauby's memoir about his life as a paraplegic.
His privileged life as the editor of French Elle magazine came to a halt after a devastating stroke, after which he could only move his left eye.
The film documents his struggle in hospital as he gradually learns how to communicate by blinking his left eye to speech therapists.
Director Julian Schnabel brought a sense of beauty and wonder to the subject and coaxed some tremendous performances from his cast, with Mathieu Amalric superb in the lead role and Max Von Sydow on fine form as his father.
The way in which things are shot from the central character's point of view was ingenious and highly effective in conveying his condition.
In a year of dark films, this was notable in that it found hope, humour and humanity amidst the terrible condition of its main character.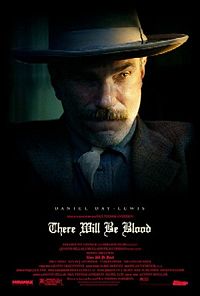 There Will Be Blood (Dir. Paul Thomas Anderson)
With films such as Boogie Nights and Magnolia, writer-director Paul Thomas Anderson put himself on the map as a filmmaker of dazzling skills and high ambitions.
To his credit he has now made a film notably different from his previous work in both subject and tone.
This is an intimate frontier epic that explores the oil boom in California in the early 1900s and the twin forces that shaped modern America: business and religion.
Daniel Day Lewis plays an early oil prospector who becomes locked in a battle with an evangelical preacher (Paul Dano) over a number of years.
The film is stunning to look at and has a terrific unsettling score from Jonny Greenwood, but the real strength lies in the captivating way the narrative develops to its conclusion.
Day Lewis is sensational in the lead role – a hellish cross between Charles Foster Kane and Gordon Gecko, in what is almost certainly the best performance of his career.
A sublime examination of the dark heart of America.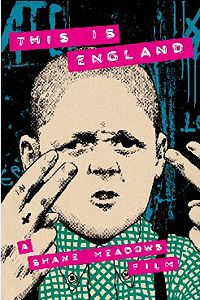 This is England (Dir. Shane Meadows)
It is a depressing fact of life that every year the British film industry will produce publicly funded rubbish (like Sex Lives of the Potato Men) or just outright crap (like Outlaw).
But sometimes there are exceptions, especially if they are made by Shane Meadows, who has carved an impressive niche for himself over the last ten years.
This drama about a young boy growing up in the early 80s and joining a skinhead gang was perhaps his best film to date.
Featuring a lead performance of considerable depth and maturity by young Thomas Turgoose and a terrific supporting turn from Stephen Graham this was a film of many shades: funny, disturbing, nostalgic and moving.
Unlike a lot of his British peers Meadows seems to have an instinctive knack with actors that gives his films a special quality.
Long may that continue.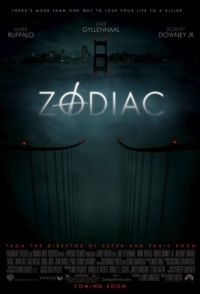 Zodiac (Dir. David Fincher)
Major studios are often berated for churning out soulless dreck and whilst that's often true, they do also make some great films from time to time.
The problem is that sometimes no audiences end up going to see them. Zodiac is just such a film – when people look back in years to come I think this will be seen as something of a classic.
Based on the case files of the unsolved Zodiac killing that plagued California in the 60s and 70s this was a thriller cut from the finest cloth.
Director David Fincher demonstrated his marvellous visual skills whilst conveying many complex layers of information wrapped up in a beguiling procedural drama.
The acting from Mark Ruffalo, Jake Gyllenhall and Robert Downey Jnr as three different characters haunted by the case deserved more recognition than it got.
Plus, the production design and the brilliant HD camerawork by Harry Savides merit the highest praise.
For me this was Seven crossed with All the Presidents Men made by one of modern cinema's most talented directors.
HONOURABLE MENTIONS
A Mighty Heart (Dir. Michael Winterbottom)
American Gangster (Dir. Ridley Scott)
Atonement (Dir. Joe Wright)
Breach (Dir. Billy Ray)
Eastern Promises (Dir. David Cronenberg)
In Search Of A Midnight Kiss (Dir. Alex Holdridge)
Joe Strummer: The Future is Unwritten (Dir. Julien Temple)
Joy Division (Dir. Grant Gee)
Juno (Dir. Jason Reitman)
Knocked Up (Dir. Judd Apatow)
Lust, Caution (Dir. Ang Lee)
My Winnipeg (Dir. Guy Maddin)
Rescue Dawn (Dir. Werner Herzog)
Savage Grace (Dir. Tom Kalin)
Shotgun Stories (Dir. Jeff Nichols)
Silent Light (Dir. Carlos Reygadas)
Son Of Rambow (Dir. Garth Jennings)
Sunshine (Dir. Danny Boyle)
The Assassination of Jesse James by the Coward Robert Ford (Dir. Andrew Dominik)
The Band's Visit (Dir. Eran Kolirin)
The Counterfeiters (Dir. Stefan Ruzowitzky)
The Darjeeling Limited (Dir. Wes Anderson)
The Orphanage (Dir. Juan Antonio Bayona)
The Mist (Dir. Frank Darabont)
The Namesake (Dir. Mira Nair)
The Savages (Dir. Tamara Jenkins)
The Science of Sleep (Dir. Michel Gondry)
What about you? Leave your favourites from 2007 in the comments below.
UPDATE 28/12/08: This post was updated with 2007 films that I saw in 2008. They were Gone Baby Gone, Persepolis, The Orphanage, In Search Of A Midnight Kiss, Joy Division, My Winnipeg, Savage Grace, Shotgun Stories, Son Of Rambow, The Band's Visit and The Mist.
> Check out more End of Year lists at Metacritic
> Have a look at the Movie City News end of year critics chart