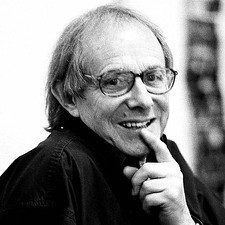 Ken Loach has been one of England's best and most important directors for many years.
Since making his mark in the 60s with the landmark TV dramas Cathy Come Home and Up the Junction, he has show a keen and uncompromising ability to tackle social issues head on in his films.
They have ranged from adolescence (Kes), Northern Ireland (Hidden Agenda), builders (Riff-Raff), the Spanish Civil War (Land and Freedom), the social services (Ladybird, Ladybird), alcoholism (My Name is Joe) and the plight of Californian workers (Bread and Roses).
I spoke with Ken recently about his latest film It's A Free World and the release of The Ken Loach Collection which is out now on DVD in two volumes.
Have a listen to the interview by clicking below:
[audio:http://filmdetail.receptionmedia.com/Ken_Loach_Interview.MP3]
You can also download this interview as a podcast via iTunes by clicking here
> Download this interview as an MP3 file
> Ken Loach at the IMDb
> Find out more about Ken's career at Screen Online
> Senses of Cinema essay on Ken by Mike Robins
> Buy The Ken Loach Collection on DVD at Amazon UK