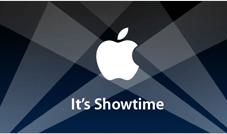 Matthew Garrahan of the Financial Times reports that Apple are in advanced talks with the major studios about launching a movie rental service:
Apple is in advanced talks with Hollywood's largest movie studios about launching an online film rental service to challenge cable and satellite TV operators.

The service could be significant for Apple. If it signs enough studios, the group will get access to more premium film content.

Apple already sells films that can be downloaded and owned, and has distribution deals with Walt Disney and Paramount. Other studios have shied from tie-ups with Apple because of concerns that digital downloading may hit DVD sales.

But studios will be more enthusiastic about joining its video-on-demand service. Films downloaded to rent are unlikely to affect DVD sales.

Apple, which declined to comment, is believed to be aiming for an autumn release.
The price would be $2.99 for a 30-day rental and the DRM software would allow films to be copied from a computer to at least one other device such as the video iPod or iPhone.
This would appear to be a logical move after Apple started selling movies through iTunes last September.
> Check out the original story here at the Financial Times
> Mac Rumors reported a cryptic hint from Steve Jobs about this at a recent shareholders meeting
> Find out more about the iTunes Store at Wikipedia