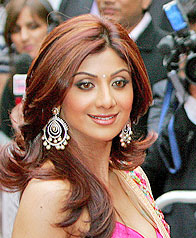 Bollywood actress Shilpa Shetty came to fame in the UK earlier this year when she won Celebrity Big Brother.
She now stars in the new film Life in a Metro, which examines the lives of a group of different people in Mumbai, India.
I recently spoke to her about the character she plays, how Big Brother affected her career and what Western audiences can expect from the film.
Listen to the interview here:
[audio:http://www.filmdetail.com/podcast/get.php?fla=podcast-2007-05-11-31392.mp3]
Life in a Metro is out at UK cinemas from today
> Subscribe to our Interview Podcast via iTunes
> Download this interview as an MP3 file