The Bourne Ultimatum crew have been filming at Waterloo Station again.
I passed through the station yesterday afternoon as I was on my way to see Spider-Man 3 (more of which later) and I couldn't help but take some more photos, especially as my post on the filming back in January is the most popular in the history of this site.
As I got off the train, I saw a crowd gathered near platform 9 and it seemed to be similar to the scene being filmed before. What appeared to be Matt Damon's stunt double raced by me and several policemen (well, actors not real ones) then ran in the opposite direction. I have a feeling they are running to the scene of an 'incident'.
Like before, the extras mingled pretty seamlessly with public. Maybe the effect the film makers are going for is the raw, hand held approach that worked so well in the second film.
Below are some pictures.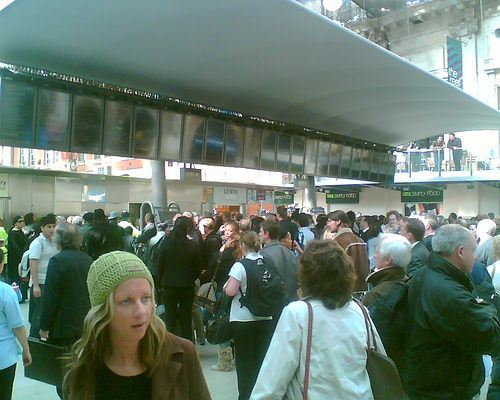 This is a scene where something happens at the station and the crowd gathers as Jason Bourne runs away.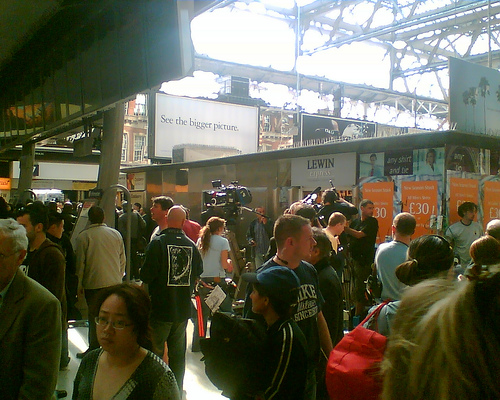 From the other side of the station, the crew are setting up a shot of the same scene.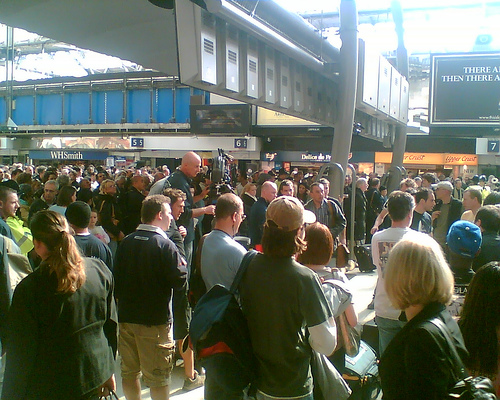 The crew stop to set up again.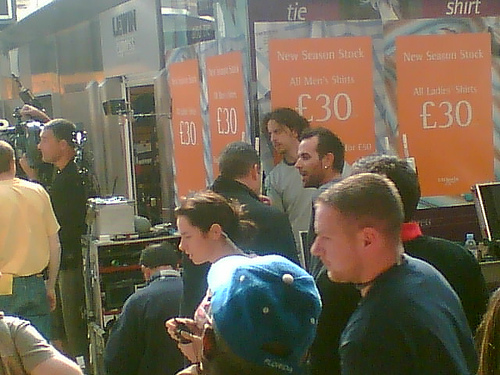 The guy in the centre of the picture (with his back to the camera) looked like Matt Damon's stunt double.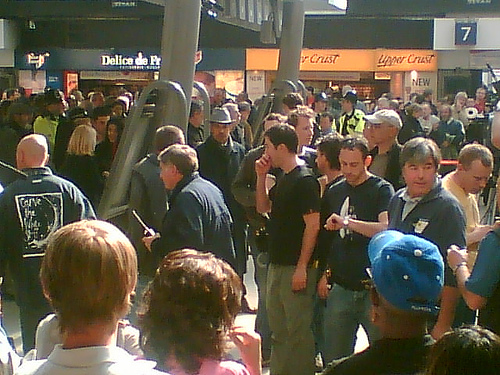 The police in the background are actually actors.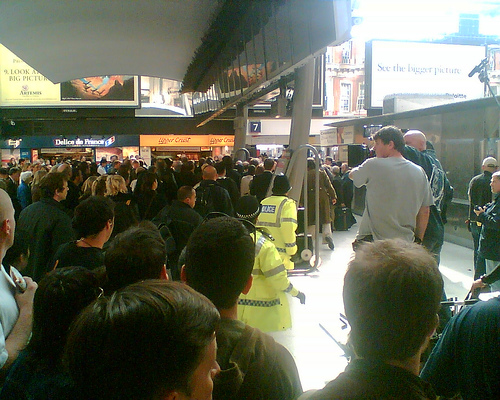 Actors playing police officers rush to the 'incident' whilst the camera rolls.
The Bourne Ultimatum opens in the US on August 8th and in the UK on August 17th.
> Official site for The Bourne Ultimatum
> Wikipedia entry for The Bourne Ultimatum
> The London Evening Standard also had some photos of Matt Damon filming at Waterloo the previous evening
> Check out the cool one sheet poster at I Watch Stuff
> The trailer at Yahoo Movies